Read these carfuly to suceed!
HOW TO BYPASS MU GUARD 2.0 FOR ZHYPER MU
STEP 1::::
OPEN PROCESS EXPLORER.EXE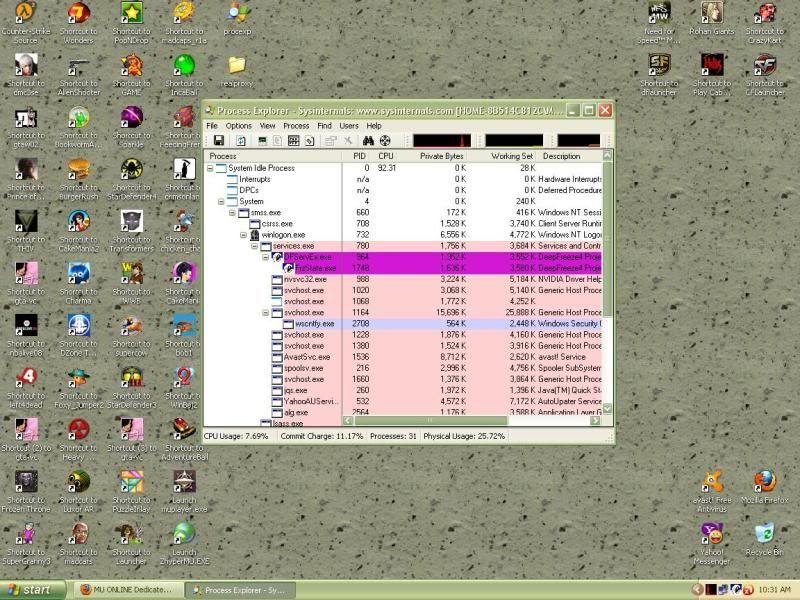 (Need other download hosts?
Support us by.... you know how ;) take a look) --->
STEP 2::
OPEN ZHYPER MU
STEP 3:
AFTER OPENING ZHYPER GO BACK TO PROCESS EXPLORER AND FIND MAIN.EXE..
RIGHT CLICK MAIN.EXE THEN CLICK PROPERTIES...
AFTER CLICKING PROPERTIES GO THREADS TAB....
FIND llah.dll click it and SUSPEND IT.... DONT KILL IT...
MU GUARD BYPASSED!!!!!!!!!!!!!!!!!!!!!!!!!!!!!!
NOW TRY TO USE WPEPRO. AUTOPOTS OR ANY OTHER HACKS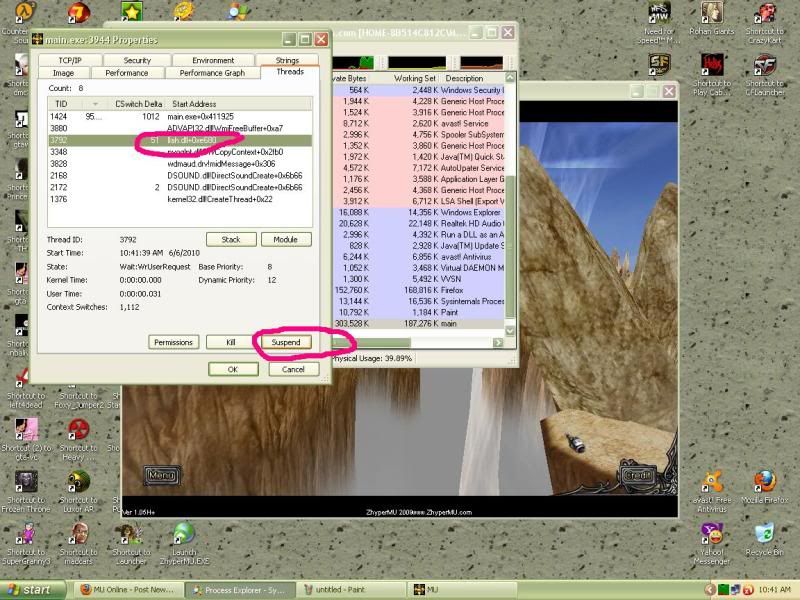 Download Link:
Download Link Free - Process Explorer
NEW
Now you can unlock all the downloads in Ware-tools Download Manager, click on these link to get all the downloads not just one
Just compleat one survey and the download will start automaticly after 30 seconds or 1 minute depends on the site if it is laggy
Video tutorial how to download easy